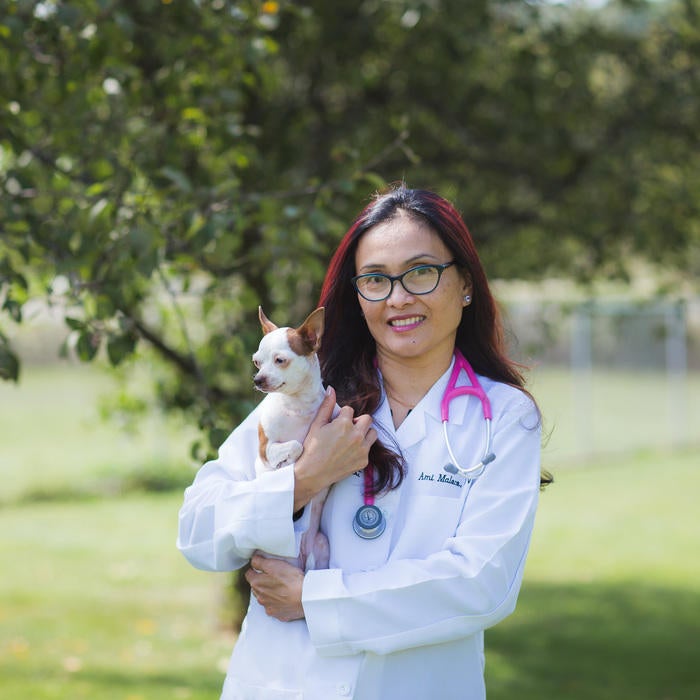 Ami Maloco, DVM President, Veterinarian
Dr. Amalia Maloco earned her education from Kansas University and Central Luzon State University. She had experience working as a critical care and regular veterinary technician for 8 years before becoming a veterinarian. Her areas of expertise include preventive medicine for small animal, dentistry, routine surgeries, and soft tissue surgeries. Her areas of interest include internal medicine and emergency care. Exceptional veterinary care is incredibly important to Dr. Maloco. She is committed to exemplifying professionalism in caring for clients' pet's needs by providing incredible patients care and customer service. Communication and interaction play a pivotal role in her interactions with her clients. Dr. Maloco and her husband Ruel have two children, Peter and Noel. They also have a variety of their own furry friends including: Annabeth, a Yorkie; Emma, a Chihuahua; and Muning, a cat. When Ami isn't working, she enjoys traveling, shopping, collecting seashells, and most of all, spending time with her family.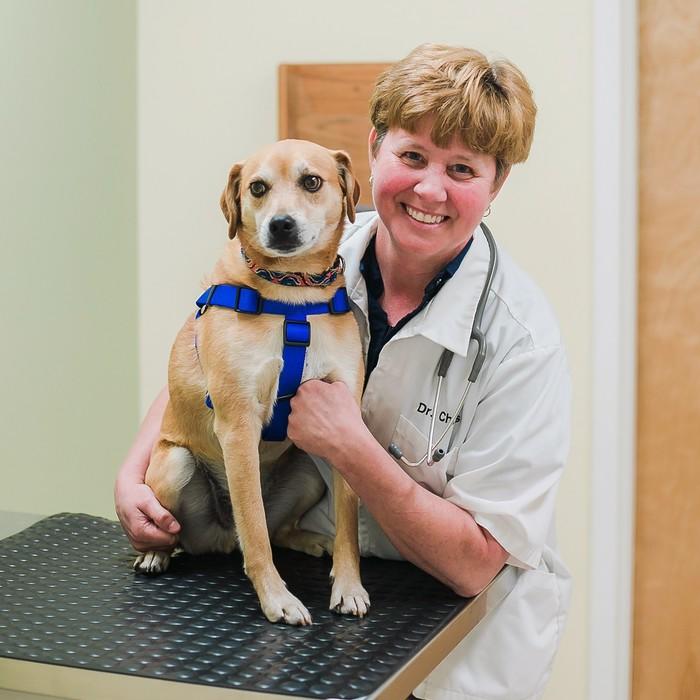 Dr. Chris Boshart-Adamson Associate Veterinarian
Dr. Chris Boshart-Adamson earned her BA from Ithaca College before earning her Doctorate of Veterinary Medicine from Cornell University. She worked for seven years at Livonia Veterinary Hospital before spending the last fifteen years practicing at the Farmington Veterinary Hospital. Her areas of expertise include general medicine and soft tissue surgery, while also taking a special interest in small animal dentistry. In addition, she is board certified in Veterinary Chiropractic. She enjoys spending time with her husband and their daughter while sharing their home with two dogs, five cats, a donkey, and a horse. In her spare time, she enjoys traveling, hiking, downhill skiing, white water rafting and experiencing new adventures. She is thrilled to, once again, be practicing close to home and serving the community.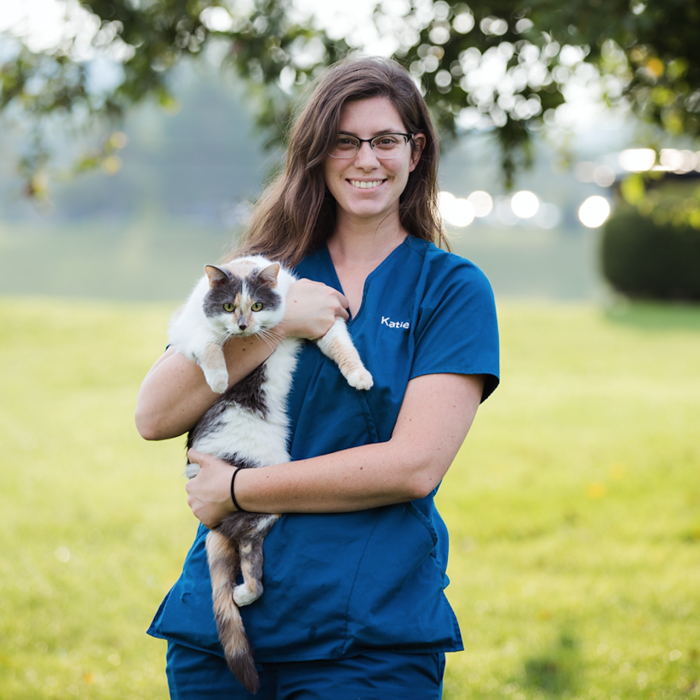 Katie Wallen Licensed Veterinary Technician
Katie earned her associates degree in Veterinary Sciences from Alfred State College and became a Licensed Veterinary Technician in 2016. Initially she wanted to work in a zoo to help work with tigers, but after working at Dansville Animal Hospital, she realized that helping take care of other people's furry friends is incredibly satisfying. In her spare time she likes to crochet, read, spend as much time in the sun as possible, and get together with friends and family.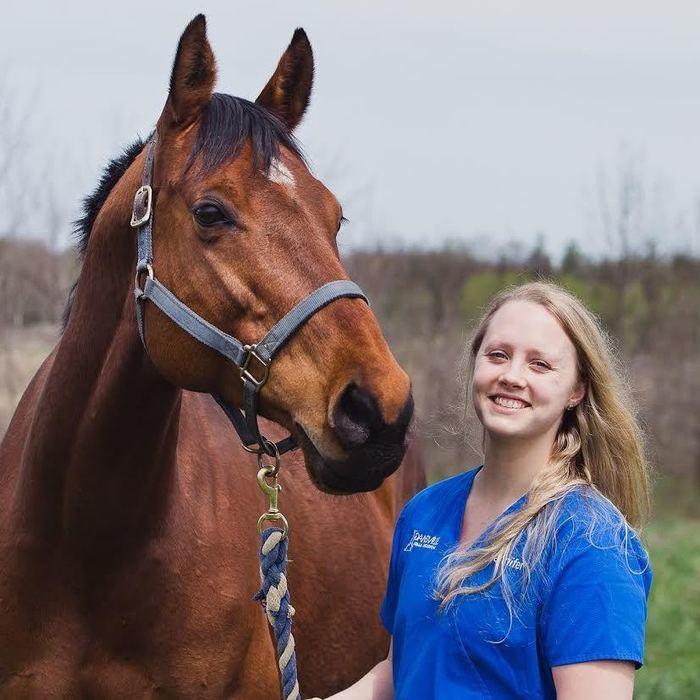 Jennifer Vanskiver Licensed Veterinary Technician
Jennifer earned her associate's degree in Veterinary Sciences from Alfred State College and became a Licensed Veterinary Technician in 2016. She has a special love for pocket pets, exotic animals, companion animals, and horses. Outside of work she enjoys being with her family and various pets including, hedgehogs, rats, dogs, chickens, and horses. In her spare time, she enjoys hiking with her dogs, horseback riding and being at the stables.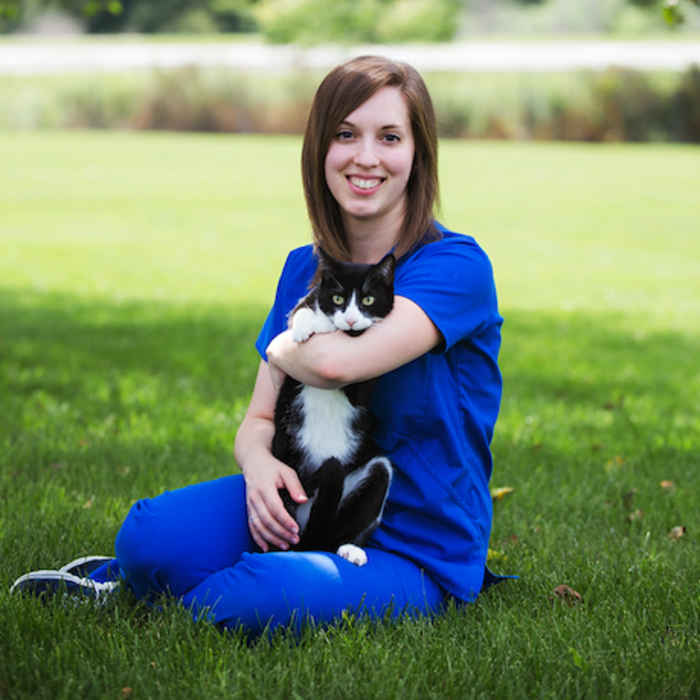 Jenna Leaman Veterinary Assistant
Jenna has a real heart for animals. She graduated from Hornell High School and also attended BOCES where she took Digital Media Arts. Jenna worked at an animal shelter from her junior year in high school until 2015 when she came to work with us as a veterinary assistant. She has two cats of her own, Mikey and Jagger, and has fostered over eighty kittens over the years where her favorite cat mom duty is bottle feeding the little ones. Other hobbies include hiking, pet sitting, going to concerts, and animal photography. She is pleased to now be living and working in the village of Dansville, bringing her 9 years of experience of hands on animal care to our clinic.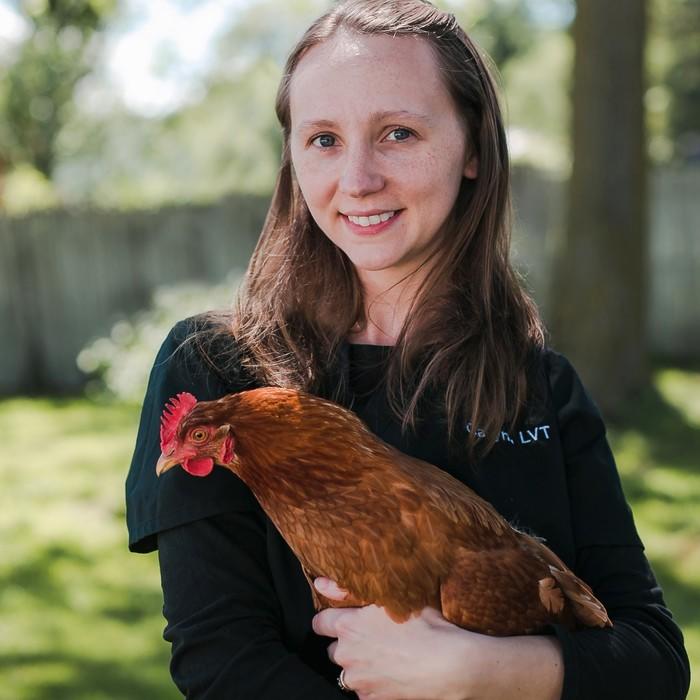 Caryn Prouty Lead Licensed Veterinary Technician
Caryn is our lead technician and has been a part of the DAH team since September of 2015. She earned her Associate's Degree in Veterinary Technology at Alfred State College of Technology in 2008 and and was licensed soon after. She finds working in a small animal practice very rewarding and particularly enjoys feline medicine, nursing care, and client interaction- making a positive difference in the lives of not only our furry friends, but their humans as well. Although work keeps Caryn quite busy, she has a variety of interests that help her balance the work load. Her favorite is spending time with her family and many animals around her small farm. Some of her favorite activities include knitting, photography, fishing, and horseback riding.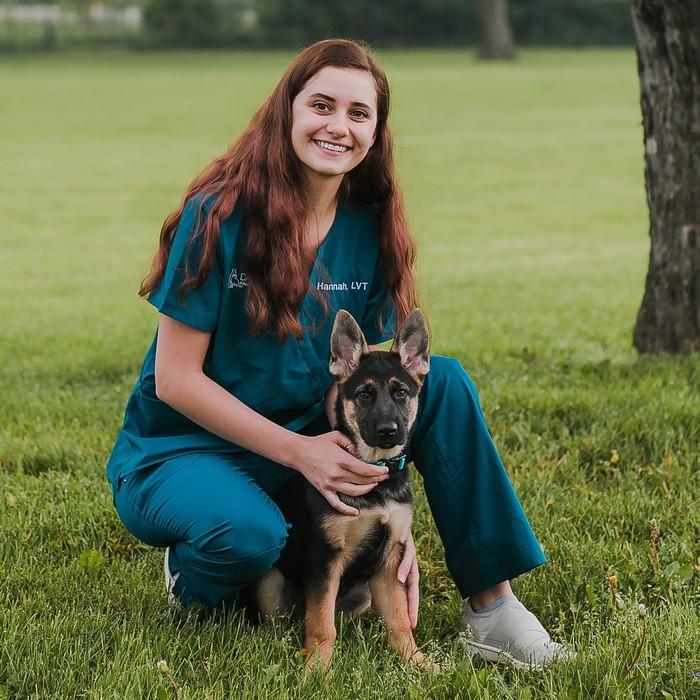 HANNAH GRESSINGER  LICENSED VETERINARY TECHNICIAN
Hannah earned her associate's degree in Veterinary Sciences from Genesee Community College and became a Licensed Veterinary Technician in 2018. She has always loved animals and wanted to help them in some way. In her free time, she likes to cook, read, ride four-wheelers, hunt, and play with her German Shephard.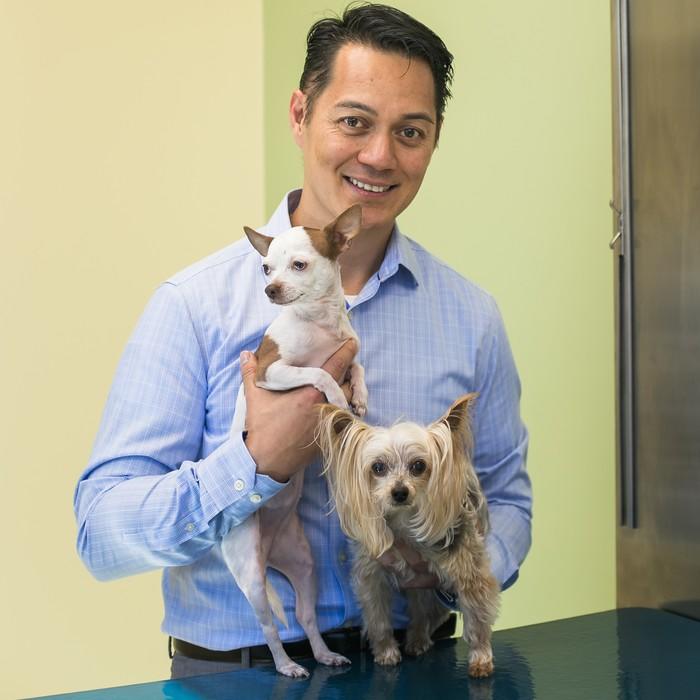 Ruel Maloco VP & General Manager
Ruel has extensive experience in business development and relationship building with excellent customer service philosophy. He earned his MBA from Rochester Institute of Technology, in Rochester, NY and Business Administration degree from Albright College, in Reading, PA, as well as a computer programming degree from The Chubb Institute in Jersey City, NJ.Ruel served with the PA National Guard for 9 years. He received several merits and an award for serving and being deployed in Iraq in 2008-2009. Together Ruel and his wife Ami have two children, Peter and Noel, as well as a number of pets! Their pets include Annabeth, a Yorkie; Emma, a Chihuahua; and Muning, a cat.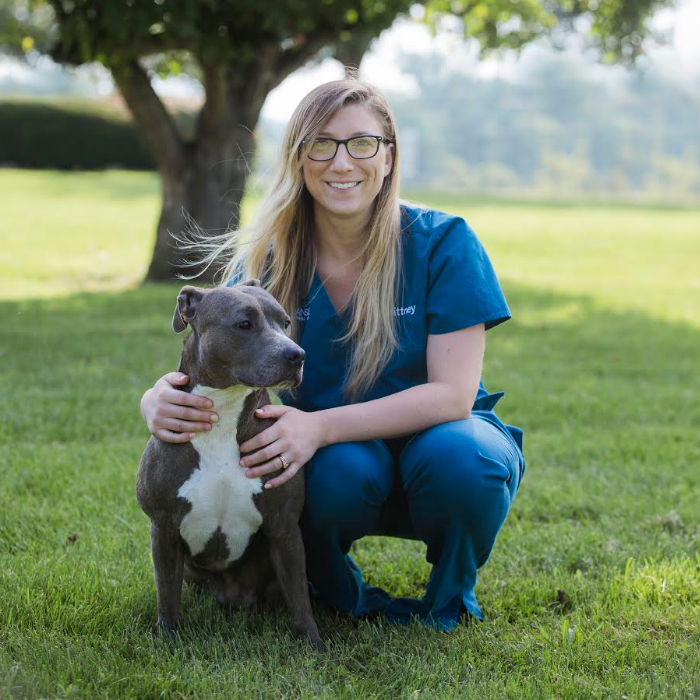 Brittney Nice Lead Customer Care Representative
Brittney chose her career path because of her love for animals. She loves educating clients on their pet's health. Pets include blue nose Pitbull named River. She loves spending time with her family and running. Her favorite animals include owls and tigers. Her special talents include painting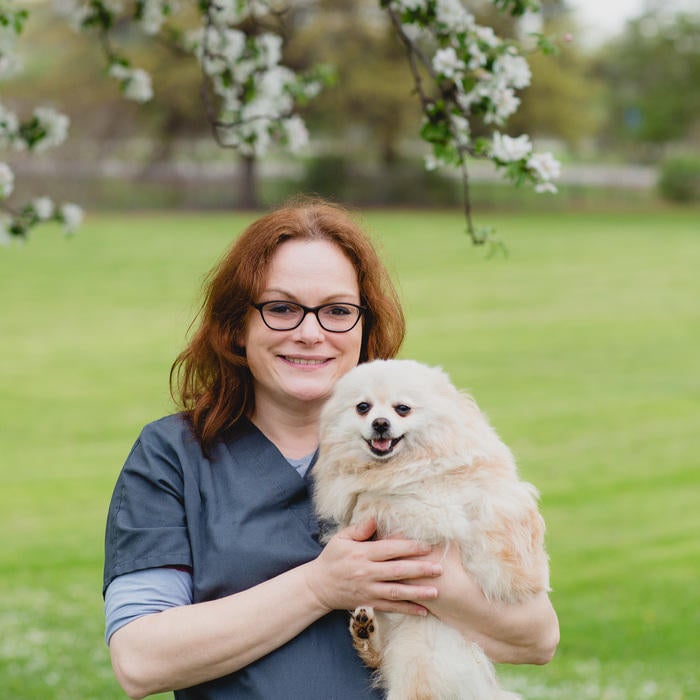 Tina Deuel Facility Maintenance Manager
Tina is in charge of making sure our hospital is clean and sanitary for you and your pet every day. She really enjoys her job because of her love for pets. She is often seen talking to the pets after hours and making them feel more comfortable. She also enjoys working in an establishment where everyone is so friendly, knowledgeable and caring. At home, she has a husband of 25 years, three children and one granddaughter that is the light of her life. Pets include two dogs Skipper and Julie and three cats Summer, Shadow and Sunshine. She enjoys spending time with her family, adventures at the parks and family vacations.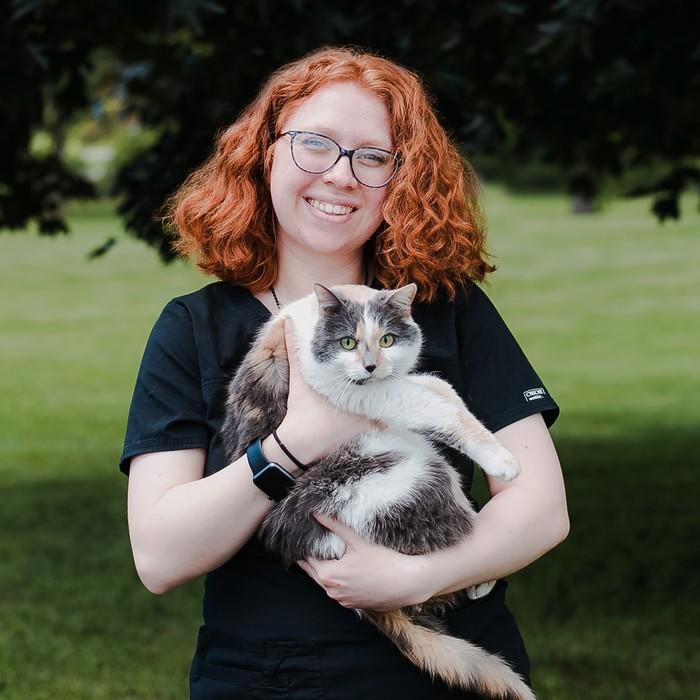 LAURA BECKER CUSTOMER CARE REPRESENTATIVE
Laura has always had a special love for animals, and was therefore thrilled to join the team at the Dansville Animal Hospital. Laura got her Bachelor's degree in Biology from SUNY Geneseo in 2016, and had originally planned to be a teacher, but found through experience that her real passion was working with animals. Being new to this field, she loves learning from her team and being able to use what she's learned to help our clients and their pets. This experience has been very rewarding for her. In her free time, Laura likes to explore the finger lakes area and take her friends out to try new things. She also loves spending time with her cat, Lil' Mama, who she believes is the world's sassiest and most opinionated cat. Other hobbies include playing piano, reading, writing, cooking, and hiking.